Daniel
Founder, Administrator

Daniel Quitschau is the founder, administrator and owner of www.WritingForums.org. He started it at WF at 16, in 2006. He is a student majoring in Entrepreneurship at Bradley University, as well as aspiring writer, web developer, voluntarist, and aspiring entrepreneur. As a writer, he enjoys writing non-fiction, argumentative essays, creative non-fiction, songs, and science fiction. Aside from writing, he is a web developer/internet marketer and entrepreneur. He enjoys creative & analytical thinking, self-improvement, fitness, and developing new ideas.


Komposten
Technical Admin
Hello, folks! I'm the current active technical administrator here at WF.org, which means that I help out with technical issues users are having, as well as more site-wide stuff. If you need help with anything like this feel free to contact me.

A little about me?
I live in the cold and (not so) snowy land of Sweden. I'm a biologist by education, but I'm also interested in
writing and reading (mostly in English) as well as programming. As far as reading goes it is mostly fantasy and science fiction, but the occasional thriller and horror books end up in my pile of books as well. Some of my current favourite authors are Isaac Asimov, Clive Barker and Alison Croggon, but there are a whole lot of others on my list. My own writings seems to follow no particular patterns when it comes to genres, instead I let the story itself figure out the path.

Minstrel
Super Moderator

Welcome to Writingforums.org! I'm a super moderator here, and that makes me a sort of traffic cop and crossing guard rolled into one. I'm here to help in any way I can. I studied electrical engineering at the University of Waterloo in Canada for four years but left without taking a degree (weird, I know). I've been involved with small consulting companies for my entire career (over twenty-five years now), wearing a great many hats: control systems analyst, software engineer, purchasing manager, printed circuit board layout specialist, hardware designer, etc. etc. etc. I own my own consulting business now. When I was a kid I read tons and tons of science fiction, and that's mostly what I write now. But these days, I read literary fiction more than anything else, and I have an almost compulsive need to read books on the craft of writing. Most of what I read these days is general literary fiction, along with books on the craft of writing (I love seeing how other people do it!). But I grew up reading tons and tons of science fiction - I devoured everything I could find in that genre with an almost insane greed. I like anything imaginative and exotic, anything except the here-and-now. Most of what I write these days is speculative fiction of one kind or other. My favorite writers? It's a list that keeps changing, but the core names on it are Anthony Burgess, Joseph Conrad, Rudyard Kipling, John Steinbeck, James Joyce, the poets Robinson Jeffers and Walt Whitman, and the historian of philosophy Will Durant. Names that sometimes show up on my list include Arthur C. Clarke, nature writer Barry Lopez, and mythologist Joseph Campbell.



Big Soft Moose
Super Moderator
Hi Folks - like the others I'm a super moderator here which means that you can come to me with any problems, questions or queries.

I live on the Somerset/ Devon border in the UK, an area known for its cider, which its obligatory to pronounce Ciderrrrr. I have a degree in Environmental Studies and a Masters in Countryside Management, in my day job I'm a Beach Officer for a district council, and no, its nothing like Baywatch. When I'm not writing, marketing, moderating, working, or sleeping I can be found walking my dog Max, carving or turning wood, or taking pictures.

I'm a self published author of 7 thriller / action adventure novels, pretty much in the same sort of vein as Lee Child, Mark Dawson, or Vince Flynn. This has also made me the forum's go to guy on self publishing questions so if you are thinking of going that route feel free to ask and I'll help if I can.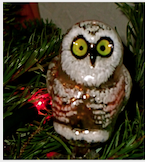 jannert
Super Moderator

I've been an active forum member since March, 2013, and became a Moderator in April, 2019. I'm kinda new and kinda old (as of 11 May, 2019.)

In fact I'm more than 'kinda' old. I turned 70 at the end of June, 2019.
(How did that happen?) My owl should be wearing thick specs. In fact, my owl should have a separate pair hanging from a chain around its neck as well.

I was born and raised in small-town Michigan. I earned my BA in English in Michigan as well, but I have been living in Scotland since 1986, when I upped stakes and got married to a Scot. We're still married, and I am now a UK citizen. The USA is a dim, but fond memory—except when I wrestle with British/American spelling and grammatical differences.

My husband and I bought our first home computer (a Mac Performa, with ClarisWorks) in 1994. That's when I first tried my hand at creative writing. Now I have a desktop Mac of my very own, plus a historically-set novel under my belt that is due to be self-published soon.

I love seeing new writers joining the forum, as well as hearing from the regulars regarding their progress, their concerns and their successes. Writing is alive and well, isn't it? That causes me to smile.



Iain Aschendale
Super Moderator
Iain Aschendale is a figment of his own imagination who just never stopped running. Originally from the Chicago area, he first ran away to the Marines, but they tried to turn him into a Korean. It almost worked, so after that he fled to Istanbul as a palate cleanser. He then left the US again for an eighteen-month visit to the Land of the Rising Sun.

It's been almost two decades now.

He teaches English as a Foreign Language at a variety of places in the Kansai area, so don't be surprised if his critiques of your work look more like a teacher grading an essay for spelling and grammar.

His magnum opus, The Arc of a Rainbow (aka Chasing Rainbows) won a minor award once, but despite his delusions of writing a novel someday he's never been able to break the 5k word mark in a completed story.