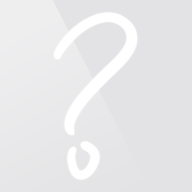 Last Activity:

Sep 3, 2012
Joined:

Feb 1, 2012
Messages:

28
Likes Received:

3
Manage Groups:
Location:

Occupation:

Professional Layabout
There are no messages on bibliolept's profile yet.

Loading...

Loading...

About

Location:

Occupation:

Professional Layabout

Favorite Writers:

Vladimir Nabokov, Laura Esquivel, Gina Apostol, Menchu Aquino Sarmiento, Karl R. De Mesa, Jessica Zafra, Sylvia Plath, Albert Camus, Yann Martel, NVM Gonzales...

Favorite Quotes:

"The only way to deal with an unfree world is to become so absolutely free that your very existence is an act of rebellion."
- Camus

Let all of life be an unfettered howl. Like the crowd greeting the gladiator. Don't stop to think, don't interrupt the scream, exhale, release life's rapture. Everything is blooming. Everything is flying. Everything is screaming, choking on its screams.

Religious Beliefs:

Political Views:

Are You Published?:

No

Once upon a time, a fifteen year old girl came upon a remarkable book written by an unremarkable author by the name of Gina Apostol. Only a handful of people know about Gina Apostol. Ask fifty people if they know who Gina Apostol is. They've never heard of her. They've never read the book. They don't know who Gina Apostol is. (I know. I've tried.)

I found her book, "Bibliolepsy", gently rotting in between several books in the Filipino section of our college library. She was discarded, ignored, outcasted---you get the drift. Having a soft spot for oddballs and outcasts, I started reading it. The first chapter read:

1. Bibliolepsy

Bibliolepsy: a mawkishness derived from habitual aloneness and congenital desire. Manifestations: a quickening between the thighs and in the points of the breast, a broad aching V, when addressed by writers, books, bibliographies, dictionaries, xerox machines, a sympathy for typists of manuscripts. Etymologically related to Humbert Humbert's* gross tenderness, though rarely possessing its callous tragedy; occasionally accompanied by a liking for rock and roll. The endless logo-itch, desperately seeking, but it can't get no satisfaction**. Biblioleptic attacks usually followed by bouts of complete distaste for words.

I thought, "Holy spirits of Christmases fucked! She knows me!" and have subscribed myself to the ranks of bibliolepts ever since. And that's the story behind my username (and why I have a library book in my personal collection).

Now I'm nineteen - going on twenty in February - and as jaded as similarly all-knowing young adults can be expected to be. I've been sitting through nearly a year of intellectual and social atrophy (my popularity bolstered by the habitual assertion, "I'm not antisocial. I just don't like you&quot

. Now I think I've safely sunken low enough to join a forum.

Joking aside (yes, that was a joke. Don't bite my head off), I really have been going through a rut. I have been uninspired, unmotivated, and - aside from the unusual, intermittent bouts of energy - lazy as all fuck. ("Fuck", as you will discover, is my favorite four letter word, closely followed by "cunt".) I'm joining this forum in the hopes that something or someone will reignite the fire under my ass. The spark's there, of course. I just need a little help fanning it.

tl;dr?

Hi. I'm new.

- Marie Dominique.

*I love Vladimir Nabokov.

**Almost as much as I love the Rolling Stones.

Interact

Loading...