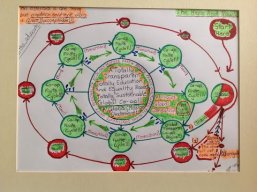 Last Activity:

Apr 14, 2014
Joined:

Mar 10, 2014
Messages:

0
Likes Received:

0
Manage Groups:
Gender:

Male

Location:

Occupation:

Earths_advocate
Dion Harper
New Member, Male, from Australia
The presence "will" become the past! Is what we are building the history we wish to leave behind? Mar 10, 2014
Dion Harper was last seen:

Apr 14, 2014
There are no messages on Dion Harper's profile yet.

Loading...

Loading...

About

Gender:

Male

Location:

Occupation:

Earths_advocate

Religious Beliefs:

Political Views:

Evening folks,

Well, where do I begin? Since day one as earths_advocate I have always said I have faith in the "majority" of mankind as a "whole" in essence being of good will and nature within not wishing to harm others around them, that was never quite the whole truth of my minds logic sadly! I do indeed have that faith I just spoke of! What I do not have faith in sadly is the potential capability of mankind as a "whole" as the now one global community we now are to rise above it's taught behaviour ways into the future, to have the courage to go beyond all taught behaviour indifferences including our man made only boarders, cultures, personal faiths and most of all the commerce mechanism for who and what again?

Don't get me wrong by a long shot please on that last point, I do in fact hold the highest regard for all cultures of mankind and I do in fact pray in my ([very own]) way! The cultures and personal faiths with no doubt stay always within the GMS Concept I speak of, the commerce mechanism however is another story all together re what I represent from the ground up! What I represent is "only" all future loved ones to come full stop end of story, I have and always will only expand on this matter re who (us) has to fix it and the how to go about it by my minds logic!

My minds logic, an interesting subject

! I am Bipolar or whatever medical terminology label wise re the current medical system chooses to give to me, I take the label whatever they wish to name it and stand proud once and for all re my minds logic! That brings me to the point of I have mentioned if certain things arise let's say both Dion Harper and earths_advocate goes into shutdown mode, many reasons and many angles I consider on that point! First up if I am as such tried to be nailed down by the main mechanism I am currently after (commerce mechanism for who and what re what I represent) only to intensify always in peace always all democratic like, if this happens my depression in certain ways will kick in (have been to hell and back no depression will not kill me I know now) and that will serve me well stubbornness wise as when I say shut down I mean shut down! For the person my life has brought me to be from within ethically I have zero choice but to be earths_advocate, no one but you folks here, there and touch wood everywhere will be the ones to judge me re the way I have gone about this whole earths_advocate GMS matter! On that note always be sure to remember please, yes I do say I would like out of lock down mode as such and I suspect your interjections would be required? Be sure to know also please I would only happily accept that interjection if it does not become a distraction re the GMS matter (priority one/the all in discussion I speak of) that may get me in lockdown mode as such re eventually all democratic like I will get down to the business end of things, democracy I feel should protect me re where I am really while it's still there anyway in the ways I require it to be, a particular politician I do not like in personality or at methodology levels is trying to destroy it right now if one looks real close at the Coalition parties objectives across the board!

That politicians name obviously is Tony Abbot (whole coalition party be sure by default/all other political parties right behind it), this gentleman does indeed own the number one position in this simple but potentially very handy little outside the box democratic tool I thought of I call the ([Shame Game])! Basically re ([all]) our current only leaders and main stakeholders who new what, when and what were their ([chosen choices]) as main power players as such into the future on a now known to be finite in nature planet at methodology levels!

Right then... Back to that I have faith in the majority of mankind 50/50 really from a few angles, tonight is one Sunday down, not the next one but the Sunday after you do have the GMS Concept update, it is now due by my minds logic! The rest is up to ([us]) united to bigger things than we are folks , the current only citizens/tenants of Mother Earth via this type of new democracy I speak of with that common for all rock solid core value in hand, ([us]) via simply move the GMS matter here, there and I pray in my ([very own]) way everywhere? That's ([us, you and me the lot of us]) again beyond all our taught behaviour ways and more!

When that GMS Concept arrives I do indeed do a one eighty degree spin folks, earths_advocate (me

) does indeed fire up, the true fire up will be when I get the minimum 10,000 required via earths_advocates twitter page! If I ([cannot]) get the democratic numbers I logically require in mind as such wishing to speak of it for instance on that particular platform for a lot of reasons ([will fail]) to achieve anything in any real sense of the word, you folks just by being their ([will]) make the difference re the folks I only begin to follow there re the commerce mechanism not for all not even in the now let alone what I represent!

https://twitter.com/Earths_advocate

The concept that could be to be updated in every direction…

http://thegmsconceptthatcouldbe.blogspot.com.au/2014/03/the-gms-concept-that-could-be-next-step.html

I made my choice many years ago what the value of my life is going to add up to, I do not care one iota about commerce value in a finite in nature environment, I would rather pass in the gutter than quietly be a part of this mans history on a now known to be finite in nature planet I and man call Mother Earth! All I do as earths_advocate is for all future loved ones to come that our commerce mechanism not for all will never be concerned for I assure all, that is what the commerce mechanism is, a mechanism for but a few in bigger pictures than us! A mechanism not for all and not even sustainable re what I represent, I feel for our leaders who lead us for what and why as ([leaders of mankind to not step up]) when they should be stepping up in every way re the commerce mechanism at methodology levels are bought and paid for in my opinion which I will always in peace expand on, that they do not as educated people tells me in my opinion exactly where their loyalties stand in bigger pictures than us, but one or two generations of man on a finite in nature planet!

So… Once the GMS Concept update is uploaded you folks either do or do not (step up) re the GMS matter, I push forward but with an extra effort on a particular front, the NGO I have in mind goes full steam as a side venture of great value that will in actual fact work against the commerce mechanism at methodology levels

, it will help with my goals either which way!

As always,

Peace to you and all including Mother Earth!

Our true every breath forever more simple science these days to every single politician and consumer on the planet no joke!

View attachment 5359

Interact

Loading...