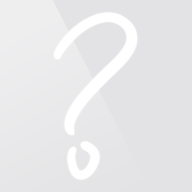 Last Activity:

Jan 3, 2013
Joined:

Jan 3, 2013
Messages:

0
Likes Received:

0
Manage Groups:
I'mYourHopelessRomantic
New Member
I'mYourHopelessRomantic was last seen:

Jan 3, 2013
There are no messages on I'mYourHopelessRomantic's profile yet.

Loading...

Loading...

About

Occupation:

High School!

Favorite Writers:

J.K Rowling.
Cassandra Clare.
Richelle Mead.
Sarah Dessen.
Deb Caletti.
Veronica Roth.
John Green.
More that I cannot think of. But I will add to this when I can think of more!

Favorite Books:

There are far too many.

Favorite Quotes:

""Unfortunately, you never really hate anyone as much as someone you cared about once." - Jace, The Mortal Instruments Series by Cassandra Clare
"First love never dies, but true love can bury it alive." - Anonymous
"If love were food, I would have starved on the bones you gave me." - Magnus Bane, City of Fallen Angels by Cassandra Clare
"Love is stronger than any addiction. Hell, it is one." -

Religious Beliefs:

Political Views:

Are You Published?:

No

I'm 17 years old, and, quite obviously, I love to write. You can call me Shay. That isn't my real name; it's a spin-off of one of my nicknames. I went on a website about five or six years ago that was for young girls who loved reading, writing, fashion, and just connecting to one another. I was involved in many successful roleplays on that website, and I created a very successful one myself. Unfortunately, the site closed down in 2008, but one of its members created another site to serve as a refuge for those of us who didn't know how to go on without our beloved internet outlet. The second site was amazing for a while. We had great roleplays, wrote amazing stories, and strengthened our already incredible online friendships. However, all great things go through tough times. There were fights. There was drama. There was a girl on the site who was fake. The beautiful place we had all once gone to in order to escape the troubles of reality was becoming as toxic as the world around us. Many of us left, including myself. I came back after a while, but it just wasn't the same. The roleplays had stopped. The sense of being one big family was gone. I can deal without the bonds we all had. I still have that with some of the girls. But I cherished those roleplays. I miss being a part of something that brought people together in the wonderful world of writing. It feels amazing to create worlds and people with individuals that you've never even met before, individuals that you come to know through written words. That was when I found this site, and I hope you all accept me and help me continue my love of community writing.

As for my current writing projects, I'm working on what I hope will become a novel someday. I'm only two chapters in. I'm also writing a story with one of my friends who moved away. We're four chapters deep in that tale. I also plan on writing stories for this site and participating in NaNoWriMo in November. Oh, and I also made a 350 on my high school writing test, which was a perfect score. You don't have to be an amazing writer to do well on those types of exams, but I'm still immensely proud of myself! Thanks for reading!

- Shay

Writing.

Reading.

School.

Friends.

Yoga.

Acting.

Forensic Pathology.

Medicine.

Science.

English.

Life.

Love.

Happiness.