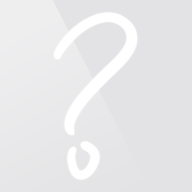 Home Page:

Location:

Occupation:

Temporary
Maximillian dErembourg
New Member, from San Diego
Maximillian dErembourg was last seen:

Aug 18, 2011
There are no messages on Maximillian dErembourg's profile yet.

Loading...

Loading...

About

Home Page:

Location:

Occupation:

Temporary

Favorite Writers:

Soooo many

Favorite Books:

Shogun

Favorite Quotes:

We want a national literature commensurate with our mountains and rivers... We want a national epic

Religious Beliefs:

Political Views:

Are You Published?:

No

C is irrelevant. The speed of light is irrelevant (and, BTW absolutely NOT a constant).
No one is ever---ever going to be trying to reach distance stars by going faster and faster in the same dimension in which you and I are living.

We will find quantum strings to travel along. Some of these strings will mirror our universe, touching every single point in our dimension while being MUCH smaller spaces to traverse. After that, we will continually find smaller and smaller strings (more efficient ones) to travel through. Complete discretion of our entry-points and exit-points will be entirely controllable.

No exotic mass will be required. "Exotic" (referred to as Exotic only because it is so far advanced in technology from where we are today) fields and control systems will be needed, and will likely be powered by the unlimited supply of virtual particles from zero-point energy present everywhere in space. The physical systems we require in order to enter and exit these strings will likewise become smaller and smaller and more and more efficient. Originally they will comprise giant "stargate" sized rings. They will grow smaller and more efficient; one-day they will be built into small craft. Perhaps craft the size and relative expense of our modern-day yachts.

Likely a Milena or so after we start traveling by string dimensions, we will find an "average" black hole in our travels (20 miles across is average) and we will have the resources to build a systems of tilted rings around it, far enough outside it's Event Horizon (perhaps 40-60 miles out). Once the space-station-like structure is complete -circling it- we will have access to literally un-limited energy through the harnessing of its gravity (which is virtually unlimited, and the ultimate green energy).
That energy will power magnetic field generators which contain and isolate the singularity. The structure will contain Humanity's (always capitalized in my book) first Space Fold drive, powered by said singularity.
At that point, we will have the ability to move that entire space-station-like structure (Humanity's largest star-ship) to any point in our Universe INSTANTANEOUSLY.....making all forms of travel involving speed of any variety....well...irrelevant.

(Notation: physicists are currently establishing that the speed of light is faster closer to the Big Bang flash-point (center of the universe) and slower farther from it (outer-edge of the Universe). Therefore, the maximum

SF, fantasy, science, quantum-science, women, brewing, archery, movies

Loading...