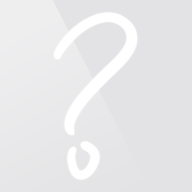 Last Activity:

Mar 24, 2013
Joined:

Mar 24, 2013
Messages:

0
Likes Received:

0
Manage Groups:
There are no messages on Rae Bradford's profile yet.

Loading...

Loading...

About

Location:

Favorite Writers:

Lisanne Norman, Neil Gaiman, Ann Aguirre, Lauren Kate, Ann Rice, J.K. Rowling, Jane Austen

Favorite Books:

Corine Solomon Novels, The Graveyard Book, Fallen series, House of Night series, A Little Princess, The Great Good Thing, The Two Princesses of Bamarre, Pandora, Harry Potter series, Pride and Prejudice, Uglies novel, The Host

Favorite Quotes:

"A woman is like a tea bag - you never know how strong she is until she gets in hot water" -- Eleanor Roosevelt

"Everything will be okay in the end. If it's not okay, then it's not the end"

"Strong walls shake, but never collapse."

"You can never go back to being the person you were a year ago."

"Give me a firm spot on which to stand and I shall move the Earth."

"It's good being str

Religious Beliefs:

Political Views:

Are You Published?:

No

I love to write and design clothes. My favorite color is yellow and I hate mushrooms. I go to Walnut Hills and I'm 15 years old. I'm very outgoing, love to laugh, and I hate being alone.

Beach, Reading, Writing, Traveling, Laughing, Texting, Hanging Out With Friends, Doing Crazy Things, Calligraphy, Violin, Music and Singing, Design Clothes, Rafiki, Les Misérables, Squirt, Nemo, Chronicles of Narnia, How to Train Your Dragon, Captain Jack Sparrow, Forrest Gump, Megamind, The Secret World of Arrietty, The Phantom of the Opera, Sherlock Holmes, The Proposal, Corpse Bride, Mulan, Mufasa, VeggieTales, Dr. Seuss' The Lorax, Mater, Winnie the Pooh, Kung Fu Panda, Cars, Comedy, Disney Pixar, Sparkle, Beauty and the Beast, Tangled, Pride and Prejudice, Underworld, Gladiator, The Notebook, Harry Potter, A Walk To Remember, Shrek, Finding Nemo, Buddy The Elf, Toy Story, Terminator 2 (T2), Prince of Persia: The Sands of Time, Pirates of the Caribbean, Stepfather, Eat Pray Love, Pocahontas, Alice in Wonderland, Aladdin, Dear John Sam Northwood, Jordin Sparks, Flyleaf, Simple Plan, Forever The Sickest Kids, Hilary Duff, Sara Bareilles, Relient K, Green Day, My Chemical Romance, Tiffany Alvord, Demi Lovato, Plain White T's, P!nk, Carrie Underwood, Theory of a Deadman, Jennifer Lopez, Owl City, Britney Spears, Bob Marley, Nickelback, Black Eyed Peas, AKON, Beyoncé, Shakira, Paramore, Bon Jovi, Avril Lavigne, Whitney Houston, Eminem, Rihanna, New Boyz, Whitney Raenan, Evanescence

Interact

Loading...