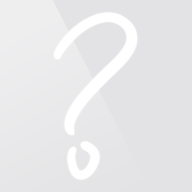 Location:

Occupation:

nurse
There are no messages on sam80's profile yet.

Loading...

Loading...

About

Location:

Occupation:

nurse

Favorite Writers:

Marcus Zusak, Jennifer Worth, J K Rowling, Stephanie Myer, Karin Slaughter, Diana Gabaldon, to name a few

(Jacqueline Donaldson also writes wonderful childrens stories)

I have quite an eclectic taste.

Favorite Books:

'Bookthief', 'Cross Stitch', 'Harry Potter and the Deathly Hallows',

(also another children's novel that I cant remember the name of and am desperately trying to find)

Favorite Quotes:

Work like you don't need the money, love like you've never been hurt and dance like no one is watching. by Randall G Leighton

Be who you are and say what you feel because those who mind don't matter and those who matter don't mind. by Dr Seuss

When life hands you a lemon, find the tequila and salt and give me a call.

Religious Beliefs:

Political Views:

Are You Published?:

No

Thirty something full time mum of two and wife of one, sometimes nurse and wannabe writer.....

I wrote a lot as a youngster (mainly shmultzy teen stuff ). Iwas told by an english teacher once, i might not be high brow but neither was mills and boon.... (not that i am a mills and boon aspiree).

I grew up, joined up (Royal Air Force), married, children. Suddenly years have past and not a word has left my finger tips.... Till a chance talk with my dad about his grandfather gave me a wonderful story idea.

Two and half yrs later, no illusive novel, but lots of ideas and inspiration for lots of writing projects. I still love that idea, inspired by my great grandfather, in fact i love it so much i have put it right on the back burner so i can practice improve and one day, do it justice.

I love writing and reading. I just love words and exploring the human condition. I also love history and genealogy for the same reasons and try to make those paths cross when I can.

I also love to cook, walk the dog, keep fit.

Above all else love to be with my family

Interact

Signature

"Ever tried and failed? No matter. Try again and fail better." – Samuel Beckett

Loading...