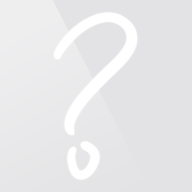 Last Activity:

Jan 28, 2017
Joined:

Dec 16, 2012
Messages:

63
Likes Received:

2
Location:

Occupation:

retired and thrilled
There are no messages on summerrain's profile yet.

Loading...

Loading...

About

Location:

Occupation:

retired and thrilled

Favorite Writers:

Shakespeares plays esp King Lear, most auto biographies, Hemmingway, Lord Byron, Tennyson, and Joan Rivers. I need some laughs...

Favorite Books:

Tale of two cities, les miserables, The sun also rises, I hate everyone, (Joan again)Thus spake Tharasustra <? and Voltaire is a hypocondrical riot...Tuesdays with Maury...on & on (Brain lock)

Favorite Quotes:

"Death is no more than passing from one room to another. But there's a difference for me, you know. Because in that other room, I shall be able to see'" Helen Keller

Are You Published?:

No

I love life. Dying is not on my bucket list yet. I love to do what I please with what I have. I have retired early, and have purchased Marvin Gardens. I have completed two years of college and don't want anymore demanding demands in the simple and grateful life I lead. I feed 3 and cloth three hungry people in my home. My husband, the son and the dog. I get puppy chow. My dog wears Armani. I prefer to read and write in my closet, so no one can blame me if it sucks. It can become very cramped in there, and the smell of mothballs can be overwhelming, but you get accustomed to it. The moths offer no subject matter unless all of your coats are wool. Then it's on. I've done my share of moth murdering in my day, PETA be damned.You can add a few dead flys in there too. Sue me. I love traveling and have been to some really nice places, as that is the gypsy in me.I have worked for my parents for most of my life, (we can skip Walgreens). I was fortunate enough to have retired early, so I can stop and smell the roses, or my pot roast. I have my wise, and all knowing windows that I open, rain or shine to smell the light blue crystal air again, Weather permitting, I love to roll in fresh grass, and sleep outside.

biking, baking, gardening, looking at Walmart people, traveling, eating, hugging people, hangin with my friends, poker and laughing. being kind and loving to myself. Oh! and bread, yes I'm interested in good bread. salads also--

Loading...