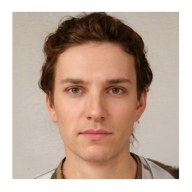 Last Activity:

Jun 7, 2021
Joined:

Jan 1, 2021
Messages:

85
Likes Received:

62
Gender:

Male

Birthday:

Nov 15, 1996

(Age: 26)

Home Page:

Location:

Occupation:

Photographer/Musician
Authentically Adrian
Member, Male, 26, from Munich, Germany
Hello Apr 28, 2021
Authentically Adrian was last seen:

Jun 7, 2021
There are no messages on Authentically Adrian's profile yet.

Loading...

About

Gender:

Male

Birthday:

Nov 15, 1996 (Age: 26)

Home Page:

Location:

Occupation:

Photographer/Musician

Favorite Writers:

Stephen King

Favorite Quotes:

"You can't change the bad things in life but you can change your perspective on them."

Currently Reading::

Pet Semetary by Stephen KIng

Primary Genre:

Romance

I'm most passionate about knowledge, photography, and friendship.

I'm passionate about knowledge because I want others to see me as intelligent, and my culture values intelligence greatly. Learning things engage my mind and I try to learn from everything.

I'm passionate about photography because I am a professional photographer and love seeing things from a different point of view, physically and in my discussions. I also appreciate seeing the inner mechanisms of a complicated object, such as my camera.

I'm passionate about friendship because, in my opinion, one of humanity's main purposes is to interact with each other and be friends. I love networking and also find it comforting to have many people who think positively of me and are there to support me.

Three words that could describe me are charismatic, respectful, and self-aware.

I am charismatic because I am special and live life to the fullest. I'm also an overall interesting person to talk to and be friends with. There's never a dull moment when I'm around.

I give respect to everyone by default. I never disrespect someone because I disagree with their political/religion/etc. views, but if they attack me personally because of them then I'd have to let that person go.

I am self-aware because I recognize the need to think about my actions and how other people perceive me. It's important for me to be seen as important and have worth as a person.

Someone I admire is my husband. He's always been there for me no matter what.

My ideal job would be as a photographer/photo editor (which I already am.)

I love photography and earn quite a bit of money off of it. I went to university for four years (between the ages of 19 and 23). I was recently promoted and now do some photo editing as well as taking photographs.

I usually take pictures of weddings and those kinds of events. I often get free cake from them too, and it's a great opportunity to meet people and make new friends.

Side note: My husband is a waiter.

My definition of "happiness"? is achieving everything you, personally, want to achieve. As well as having the perfect balance between being perceptive and open-minded and confident and independent.

I am happy about 54% of the time. I have 3 main emotions- neutralism, sadness, and happiness.

The accomplishment I am most proud of is becoming somewhat included in society. And staying alive.

My life has been filled with hardship and pain, both mental and physical, but I've always had the spirit and will to overcome them. As well as the people to help me. I'm glad I have friends here who support me.

My greatest fear is losing the people I care about, and overall loneliness.

My greatest hope is to be truly satisfied with my life and life choices. Which, to a certain extent, I am. But there are many things I have yet to do and many opportunities to take.

The three most important lessons I've learned in life are:

1. You should appreciate every friend and ally you get. Appreciation goes a long way.

2. Always stay subjective when it comes to outside disagreements and situations. Never ''take someone's side''

3. It is ok to display your emotions, everyone has them. Bottling up your feelings will only result in them overflowing.

I want people to remember me as an inspiring, loving, imaginative partner and friend

I love helping people and making friends! PM me if you need advice or wanna chat.

- 24 years old

- Has a mildly successful YouTube channel.

- Looooves to roleplay.

- Gives great advice

- Has Bipolar Disorder, Disorganized Schizophrenia, OSDD.

- Knows German, English, Klingon, and Russian, prefers to speak in English.

- Loves philosophical discussions and learning more about others.

And my baby Andromeda was born recently!! She was 4 months premature and has to go to the hospital at times but she's cute and she'll have a great life with me and my husband

​

Signature

Neon gravestones try to call for my bones...