Thank you all for your patience with our technical errors. We think we've fixed it, but please do report anything that's not working right, by posting on the 'minor bugs' thread in Support and Feedback, which can be found

here

.

Dismiss Notice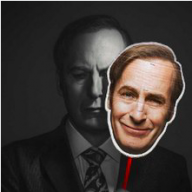 Gender:

Male

Home Page:

Location:

Occupation:

Loading...
There are no messages on Daniel's profile yet.

Loading...

Loading...

About

Gender:

Male

Home Page:

Location:

Occupation:

Loading...

Favorite Quotes:

"Do not let your fire go out, spark by irreplaceable spark in the hopeless swaps of the not-quite, the not-yet, and the not-at-all. Do not let the hero in your soul perish in lonely frustration for the life you deserve and have never been able to reach. The world you desire can be won. It exists.. it is real.. it is possible.. it's yours." - Ayn Rand

Primary Genre:

Science Fiction

What Do You Write?:

Autobiographical/Memoir
Creative Non-Fiction
Songs

How Long Have You Been Writing?:

5 Years

Experience:

Intermediate

Industry Role:

Writer

Strengths:

Character Development
Conflict
Dialogue

Why Do You Write?:

I write to persuade.

Are You Published?:

No

How Are You Published?:

Type of Publisher:

Self Publishing (On Demand)

I Have or Need:

Have an Agent
Am Un-Agented

Current Project:

Name

Current Project Description:

Project

Progress Journal:

Current Stage of Project:

Brainstorming

Standalone or Series?:

Standalone

Draft:

First Draft (Started)

Status:

In Progress

Target Word Count:

80000

Current Word Count:

5000

Dope Ideas. Big Money Visions. Black Market Dreamer.

I'm hanging the list maker.

Interact

Content:

Twitter:

WeAllGonMakeIt

Loading...

Loading...

Loading...
Loading...